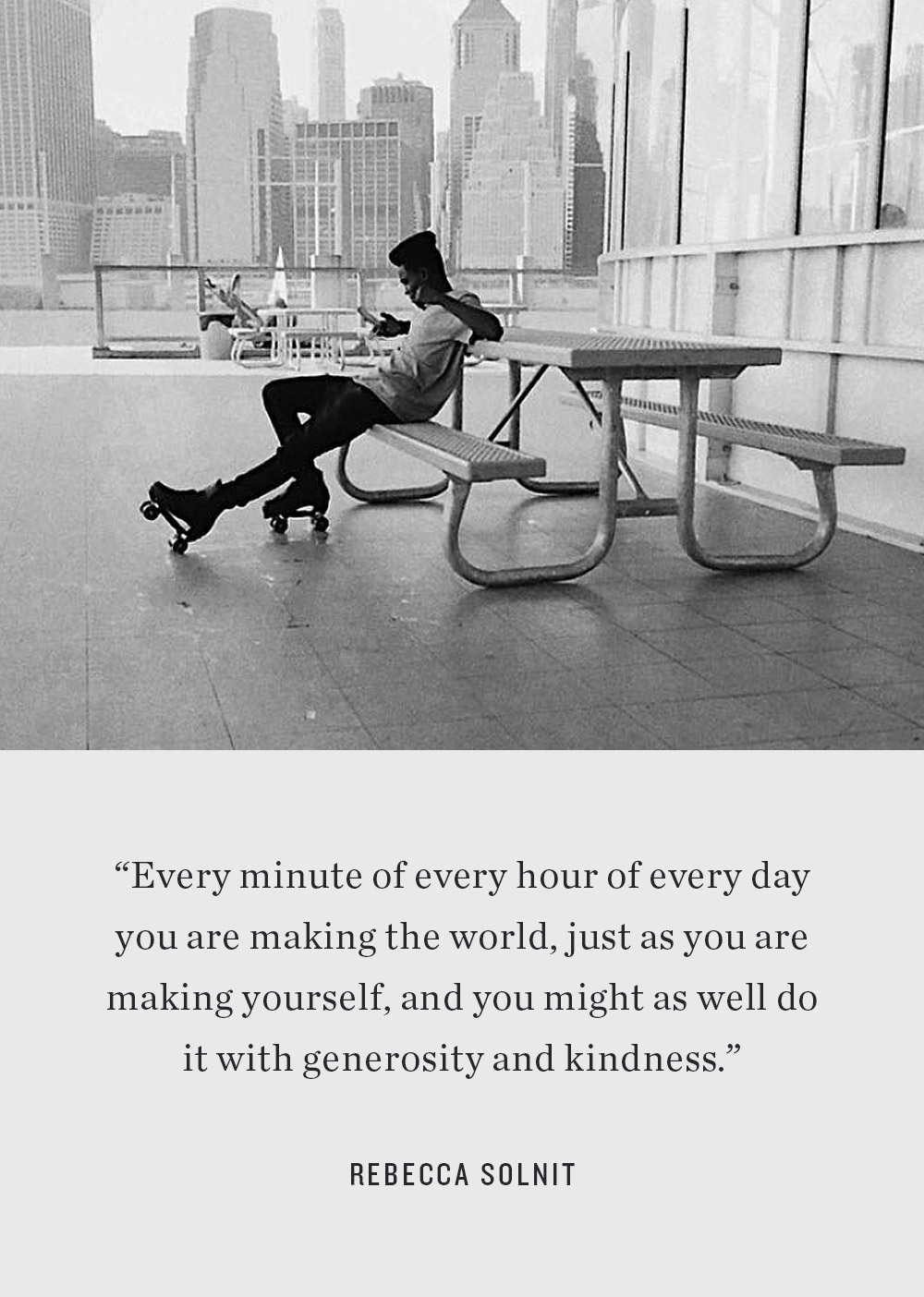 Once a month, I curate the best links on how to find work that you love, be excellent at what you do, and unlock any door that stands in your way. Mostly, I gather articles and podcasts that capture my attention because they make me think or laugh. Here is the link round-up for October 2017!
• Rocking preemie babies. I think I have died and gone to heaven.
• Meet the legendary cake ladies of Andalusia, Alabama! Their bakery smells like your grandmother's kitchen!
• ROAM is a co-living and co-working community that tests the boundaries between work, travel and life!
• Most high school students are tired, stressed and bored. Enter Project Wayfinder. Through a series of exercises and worksheets, Project Wayfinder inspires the next generation to find purpose and become engaged in their own lives and empowered to contribute to the world around them.
• Meet Moshe Trager, the Bay Area's only full time mohel!
• Want to be your own boss? Start your own business? Create a brand and products, open a store, and make money? You can! Check out Bossygrl!
• I spend at least 1-2 hours a day reading articles about Trump, his administration and this new world order we find ourselves in. This article by Ta-Nehisi Coates is one of the best I read this month. It's not an easy read but well worth it.
• FIRSTS features amazing women doing amazing things.
• More than ever, we need resilience to get through our lives. Here's how to boost your ability to be resilient, regardless of your age.
• I don't think I have ever met anyone who did not get nervous speaking in front of people. It's especially tough for introverts. From Alexandra Franzen: public speaking tips for introverts.
• More and more, no matter your age, we go through big career changes. Here's how to prepare.
• It's a well known fact that honeybees are dying off and that their deaths are causing an ecological emergency. Thanks to ABeeWellProduction, there are more than 50 bee sanctuary hives on rooftops throughout San Francisco. It's such a cool and important project.
Happy reading and listening,

Photo: Willie Franklin.