Once a month, I curate the best links on how to find work that you love, be excellent at what you do, and unlock any door that stands in your way. Here's your list for today!
THOUGHT FOR THE WEEK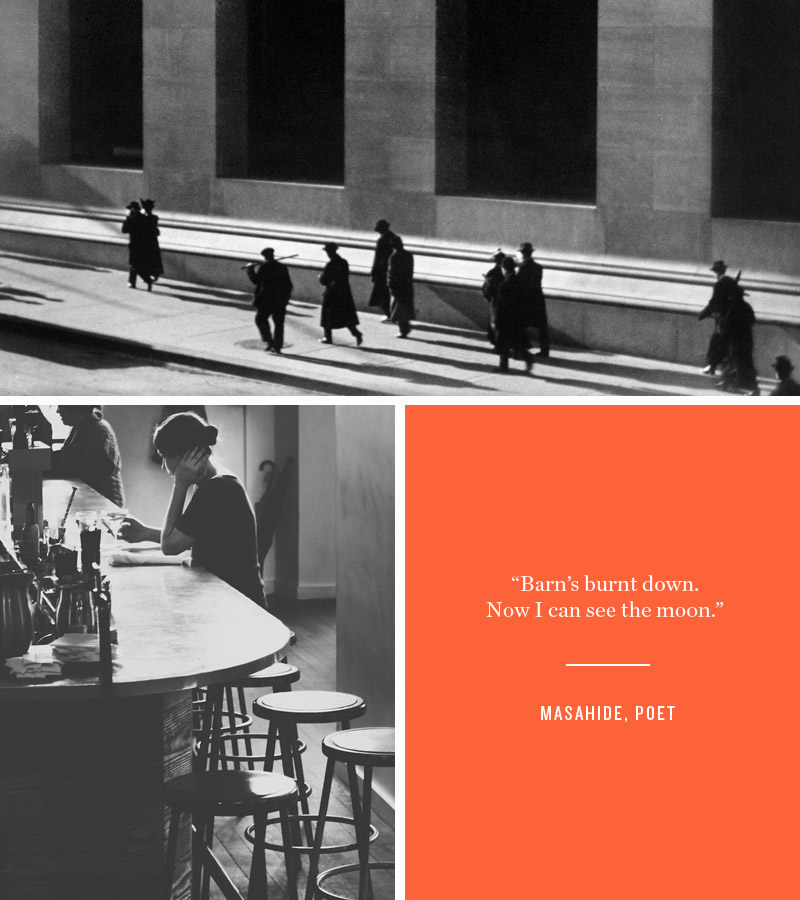 FIND WORK YOU LOVE
Allergic to small talk? Tired of asking — and answering — the same old questions at every networking event? Here are 100 alternatives to, "So, what do you do?"
Fantasizing about moving to a new city — but only if you can line up a job, first? Here are some brilliant tips on how to look for jobs remotely.
You finally lined up an interview for your dream job (hooray!) and now, you need to do your homework. Start here: The ultimate guide to researching a company pre-interview.
BE YOUR OWN BOSS
Want to ditch your boss and go out on your own? You're not alone. More + more Millennials are becoming their own bosses than ever before.
Making the shift from "employee" to "self-employed" requires a new way of thinking. Check out these smart ideas from the recent 99U conference on re-imagining the way we work.
How does creativity…happen? Is it possible to accelerate your creativity and generate better ideas…faster? James Altucher breaks it down with the ultimate guide to becoming an idea machine.
NEAT TOOLS + INVENTIONS
Got the travel bug? Here's one of my favorite new hotel booking apps.
Venture capital funding isn't just for tech gizmos + apps anymore. This woman is writing a VC-backed novel (and changing the way that book publishers generate revenue, too).
At long last! How to win at rock-paper-scissors. (Life will never be the same!)
LIFE LESSONS
"I know I need to do things differently … but I just can't seem to do it!" The problem? It's called The Backfire Effect. Love this fascinating piece on the psychology behind why it's so hard to change your mind.
Underwhelmed by the keynote speaker at your college graduation ceremony? Do it over. Here's a compilation of some of the best graduation speeches. Ever.
Do you live your life based on what will make "other people" feel happy and proud? Writer Anne Lamott talks about the perils of trying to be a people pleaser.
GET OUT OF THE HOUSE
Need a break from ramen soup + cold cereal…again? This makes me want to eat at Chipotle every night!
Plan a "movie night" date for two…or just you! Visit one of these historic Art Deco cinemas. (So gorgeous.)
Got writer's block? When you need to reboot your creativity and get the juices flowing, here's a simple solution: go take a walk.
Find great work. Do great work. And have a great weekend!
—Ellen
---
Images: Paul Strand and Carolyn Allen Photography.